T2 Storage Head Office and Showroom
Welcome to the T2 Storage Solutions' head office, take a tour of our "award winning" office and showroom to see how an imaginative space plan and stylish furniture can bring a space to life.

Our office and showroom hosts a modern open plan style of working within a uniquely dynamic space, with a wide variety of working environments contained within, allowing for a truly personal approach to the traditional workforce.

The entire space benefits from an extensive use of full glass partitions allowing for a natural spread of light around the entire work space which has been proven to improve the well-being of members of staff and improve productivity.

Contact Us Today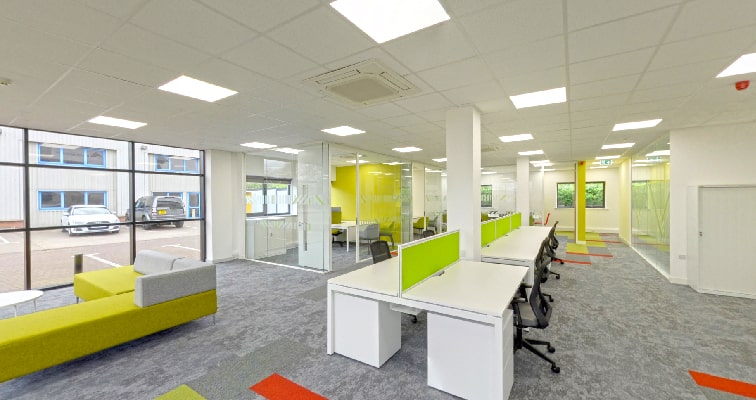 Industry Leading Bespoke Design & Build
T2 Storage Solutions managed the entire design, build, supply and installation of our head office in Long Bennington – Newark, creating a fully integrated open plan office and showroom solution to ensure our space would increase our staff efficiency, well-being and heighten productivity.

A comfortable and efficient office always depends on more than the strategic placement of staff, the choice of materials, furniture, lighting and carpets distinguishes our space and creates a distinctive and unique working environment.

T2 Storage Solutions' range of bespoke services allows our creative in-house designers and creative teams to transform any space into our client's vision, matching the buildings aesthetics, fabrics, personality and company image to create a unique visual whilst providing maximum practicality.

The "iVan" is an example of such services, a combination of the visual likeness and aesthetics of the iPhone and a Caravan to create a distinguished tea point unlike any other.
Explore our Head Office – Virtual Tour