Storage Solutions
T2 Storage Solutions are the leading UK industrial and commercial storage solutions provider, specialising in the design, supply and install of industrial pallet racking, mezzanine floors and shelving systems to suit any budget.
Storage Solution for Every Requirement
Storage Solutions for Industrial and Commercial Use
Space Planning, Design, Bespoke Steel Fabrication and Installation.
T2 Storage Solutions are a leading UK industrial & commercial storage solutions provider. All our storage solutions have been designed to fit the needs of our clients, ensuring you can maximise your storage capacity, reduce the amount of unproductive space and therefore improve productivity throughout your building.
Products & Services Include:
Click a subject to read more.
A Suitable Solution
For every project.
With our broad range of Storage Solutions, T2 Storage Solutions are confident we can find a suitable warehouse solution for your storage problems.

Once you have given us an idea of your requirements, we will assess the sort of space you have available and the type of products you are storing as this will have a key influence on the solutions suggested for your business. For example, you will need to specify:-

• The amount of space you have available
Not sure? We offer a free site survey! – (find out more)
• The height of your proposed storage area
• The types of products you will be storing
• How the products will be delivered to and removed from the storage area
• Whether the storage forms part of a production area
• What type of stock control system you are using.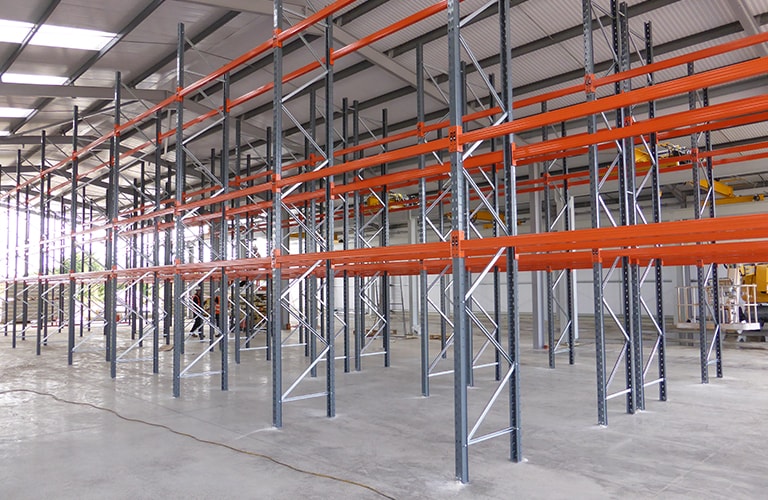 Tailored Warehouse Solutions
Information at hand combined with our free site visit, T2 Storage Solutions can tailor a warehouse solution that fits your requirements exactly.

We pride ourselves on the fact that we give impartial expert advice at all times. Being a main distributor allows us total flexibility when sourcing products, and this ability to select the products best suited to our customers specific requirements means we can provide an outstanding solution to any space or storage problem.

Large or small, office or industrial, we are the storage experts who can deliver a one-stop shop facility from concept to completion.

As well as rapid installation and removal, we offer value for money solutions which facilitate improved productivity.

Our reputation has been built on trust, professionalism and a genuine response to our customer needs.