Retail Mezzanine Floors
Our retail mezzanine floors are designed and built to support the growing retail businesses throughout the UK, creating bespoke solutions for each individual use through high quality materials and fast non-disruptive installation.
Contact Us Today
- for a free consultation
Customer Facing Retail Mezzanine Floors
Survey, Supply, Design and Install
Mezzanine floor use in retail spaces are an extremely efficient and cost-effective alternative to relocation, allowing you to maintain your existing site, manage a business expansion and quickly increase the size of your showroom or customer facing areas.

Whether owning a property or renting, businesses are paying for more space than they are currently utilising, by installing a second or third level to their retail environment they can have upwards of 100% more retail space through the use of overhead space. This additional space gives you the opportunity to display more products to customers, create additional office locations or build additional storage spaces.

Contact Us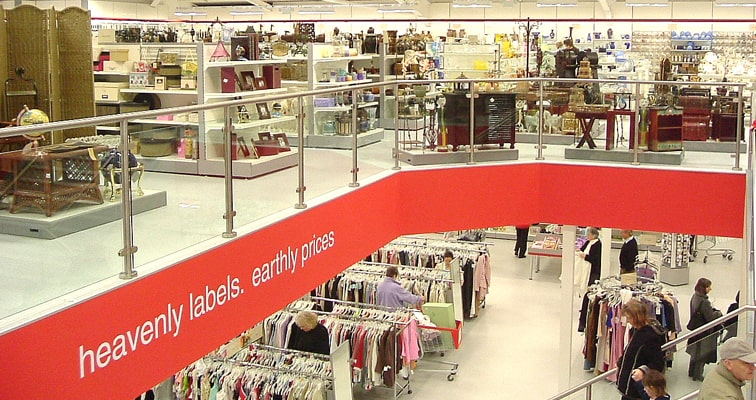 Brand Identity – Retail Mezzanine Visual Stimulus
The combination of bespoke designed steel construction, quality powder-coated finish and wide range of options allows our mezzanine floors to fit into any retail environment, match brand identity and creating a multi-channel sales floor that appears to be part of the buildings original structure.

We know that in a customer facing environment aesthetics are just as important as the available space, our lightweight mezzanine floor structures look perfect in any retail environment, with bespoke designed steel construction, quality powder-coated finish and wide range of option allow our mezzanine floors to fit into any retail environment.

We offer a range of steel and glass partitioning that integrate seamlessly into your current space and our Safety Fittings are second to none in both design and safety.

We configure our mezzanine floors to match with your existing interior design and colour scheme, include any branding and logos to the client facing of the structure.

When built correctly these mezzanine floors not only give you more space but also make your store look larger and more impressive while providing additional advertisement space.

Contact Us
Why work with T2 Storage Solutions?
T2 Storage Solutions work closely with building owners, tenants, property managers, estate managers, surveyors and selected building contractors on a national basis to Design, Supply and Install mezzanine floors for retail use.

Whether you need an additional sales floor area, more back-of-store storage space or extra office space, our professional mezzanine floor will be your most flexible and cost effective solution.

We pride ourselves on our fast installations to an agreed schedule by our expert site teams, ensuring that any distruption is kept to an absolute minimum and that the newly build additional floor space is used productively though expert retail mezzanine floor planning.

If you required even more storage space, one of our Shelving Solutions could be a great extension to your mezzanine project. Our design team can work a bespoke shelving solution around your new mezzanine floor to maximise your display and storage potential.

Contact Us Today for Free Contact Us
Building and Safety Regulations
Mezzanine floors can often be installed without planning permission due to them being independent of the building structure, however they will still require building regulation approval.

Here at T2 Storage Solutions we are happy to assist you through the process or we will apply on your behalf, certifying that your flooring project meets all required government agency approval and complies fully with building and fire regulations, and British standards.