Dilapidation and Refurbishment
Nationwide Refurbishment and Dilapidation Works
We work with landlords and their clients on a national basis, delivering dilapidation and refurbishment works to industrial warehouses and manufacturing facilities through to retail units and office blocks.

When a tenant leaves or vacates their office, industrial unit or commercial property, they are responsible for returning the buildings to its original condition as stated in their schedule of dilapidation or improved based on the landlords requirements.

This can include anything from removing any interior alterations, racking, mezzanine floors through to exterior works such as repairing or replacing cladding, repairing roofing and more.

Our range of services alongside our experienced teams allow us to provide an entire refurbishment package to the dilapidated property, providing substantial saving over outsourcing each service seperately.

Contact Us Today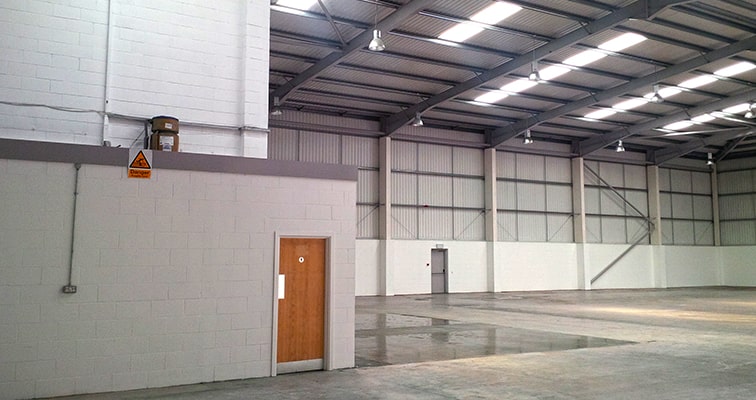 What is a Dilapidation?
Often referred to by tenants as Lease Exit Costs, Dilapidations or Dilaps are items of disrepair (or defects) identified via the landlords Schedule of Dilapidations which is normally issued to the tenant towards the end of their lease period and cover both internal and external works.

These repairs are required to be rectified by the tenant or they will have to pay to have them remedied under the original lease repairing covenant.

Whether you are a landlord wanting to repair or return your property to its former condition or a tenant about to return your lease, we can help you make a smooth, cost efficient transition to prepare the property for the next potential client.
Why use T2 for your Dilapidation Works?
We Listen
Listening is one of our most important skills to understand our customers needs and requirements.
One Stop Solution
We offer "one stop shop" – fully turnkey projects – Providing a quality dilapidation and refurbishment service from start to finish.
Our Philosophy
We aim to provide the best possible service for every client, we are honest and are passionate about what we do and work as a team with our customers.
Competitive
We are extremely competitive and aim to maximise our clients budgets, finding the most cost efficient solutions to return a property to its original condition.
Our Refurbishment and Dilapidaiton Services Include:
Removal / Re-Installation of Office Partitions and Suspended Ceilings
Removal of Data, Server and IT Facilities
Building and Remedial Work
Decoration and Finishes
Cladding Repair, Cleaning and Replacing
Suspended Ceiling Removal and Refurbishment
Protective Floor Coverings
Brickwork
Floor Coverings
Floor Painting and Floor Repairs
Electrical Maintainence
Mechanical and Electrical Repairs
Mezzanine Floor Removal
Plumbing and Drainage
Tarmac and Concrete
Toilet / WC Refit or Refurbishments
Car Park Dilapidations
Landscaping Dilapidations
Window and Glass Replacements
Interior Refurbishment
Joinery
Cleaning
Site Clearance
Window Spraying
Roof Repair and Cleaning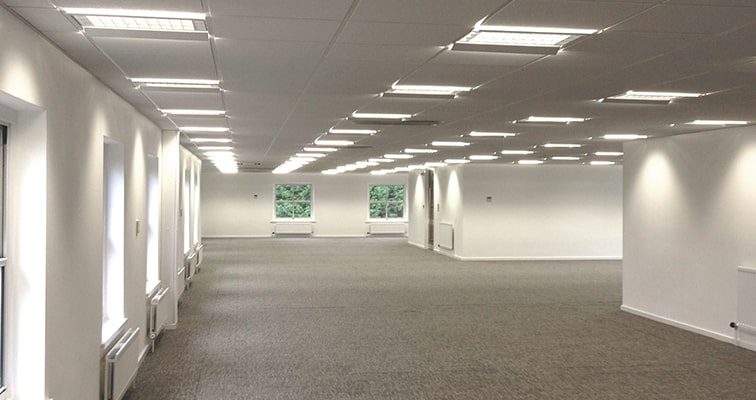 We handle everything from start to finish on your behalf allowing you to be involved as much or as little as you like throughout the entire process
Building and Safety Regulations
We take our Health and Safety concerns very seriously and take great care to ensure that all our work conforms to the latest regulations and general good practises.

Prior to any site work we will always issue a complete RAMS package – specific to your site and requirements to ensure your health and safety manager is happy for us to proceed knowing every risk has been thought through.

Want to organise your free site survey?